Fireworks Market Intelligence (FMI)
Fireworks Market Intel (FMI) is a division of Fireworks Trade Media Group tailored for industrial consultancy and providing market insights and intelligence to major industries.
Currently in partnership with Maps and Globe (MGS), Asia's most prominent Maps and mapping solutions company, the strategic joint venture would be publishing Maps in the following prominent industries :
Palm Oil
Palm Oil
Sugar
Oil & Gas
Power and Electric
Marine and Shipbuilding
Notice we use the words "Work With Us" NOT "For Us!" When our competitors start to plan something they reach for a spread sheet… We come together as a team and draw a mindmap! Everyone knows that an exhibition needs an exhibition hall and stands, but our teams start by thinking about what delegates will be talking about long after the stands have been cleared away.

Passion in everything we do Passion's the feeling you get when you share a vision – not just an idea. Wherever you work in FireWorks, you'll be with people who're passionate about what they can achieve when they work together.

Opportunities for you to grow And if you value people for their brains and passion as much as we do, you'll find yourself at home at FireWorks. Once you're with us, there's no end of opportunities to develop your skills and see the world.

Contact us now at info@asiafireworks.com to find out more about working at this fun-loving place.
"There's an energy in the office – it's like strong coffee"
Poontarika Saenrit, General Manager, Fireworks Media Thailand Co., Ltd., Fireworks Myanmar

"Warning! Highly addictive working environment!"
Charlyne Lee, General Manager, FBI Publications (M) Sdn Bhd

"Sometimes terrifying, but never boring!"
Lisa, General Manager, FireWorks Trade Exhibitions & Conferences, Inc. (Philippines)


Gallery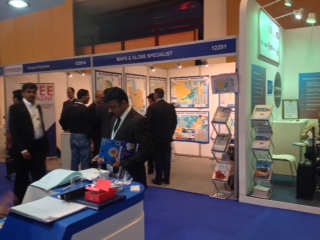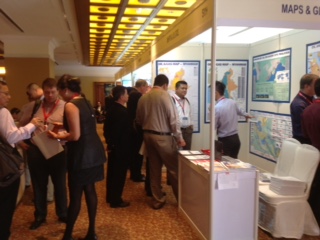 Board Of Directors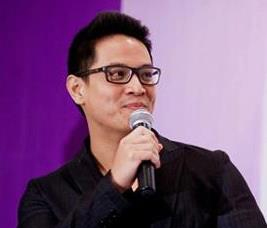 Kenny Yong
/ Founder, Group CEO, Board Member
Kenny carries with him a wealth of more than 15 years of experience from a renowned publishing firm in Singapore and also from his own industrial publications firm in Indonesia. The brain behind Fireworks, Kenny currently jets between Jakarta and Bangkok office and takes on the integral responsibility of "Business Development (New Markets)" for the company. Fueled by his aggressive entrepreneurial traits, Kenny is always eager to develop new markets and explore new business opportunities. He pens exclusive articles every quarterly in his own AUTOMATE INDONESIA manufacturing magazine and is also the founder of the Indonesia Industrial Automation Club (IIAC). Off-work, Kenny is a fitness buff, hitting the gym on a daily basis and loves basking in warm sandy beaches.
Susan Tricia
/ Co-Founder, Group CFO, Board Member
Susan started her career with a popular packaging exhibitions company in Indonesia before moving over to publishing as the Associate Publisher for AUTOMATE Indonesia magazine. Her experience in the automation industry puts her on the forefront with clients from the Indonesian automation scene. She is currently based in Jakarta and her meticulous nature made her the ideal choice to hold the reins for finances in Fireworks Trade Media Group. Susan is also the facilitator for the Indonesia Industrial Automation Club (IIAC) and still keeps close tabs with the industry during the club's quarterly networking sessions. Susan is a pet lover and the proud owner of a Shih-Tzu and a Golden Retriever. She considers time spent with pets as therapeutic.
Indonesia
Fireworks Market Intel
c/o PT Fireworks Indonesia
The Central 88 Kemayoran, Komplek Kota Baru Bandar Kemayoran, Blok D No 308, Jakarta Utara 14410, Indonesia
Tel : (+62-21) 2605-1028 / (+62-21) 2605-1029
Email: info@asiafireworks.com
Malaysia
Maps And Globe (Partnership Office)
17G, Jalan Perdana 6/8A, Pandan Perdana 55300 Kuala Lumpur, Malaysia
Tel : +603 9282 8677
Fax : +603 9283 8677
Email : info@mapsglobe.com |
http://mapsglobe.com/
Thailand
Fireworks Market Intel (Thailand)
c/o Fireworks Media (Thailand) Co., Ltd.
Promphan 2 Office & Residence,
8th Floor (Office Zone, Room 807)
1 Soi Lat Phrao 3, Lat Phrao Road,
Jompol, Chatuchak, Bangkok 10900 Thailand
Tel : (+66) 2513-1418
Fax : (+66) 2513-1419
Email : thai@asiafireworks.com